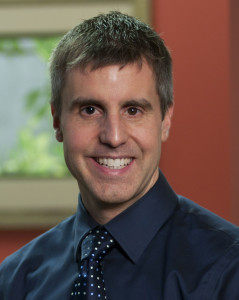 Stephen Wangen, MD

When Food Allergies Become Deadly
 

Allergy, Sensitivity, or Intolerance: What's the Difference?
You've Been Diagnosed with IBS: Now What?
Dr. Stephen Wangen is the co-founder and Medical Director of the IBS Treatment Center. He is a licensed and board certified physician, the award winning author of two books on solving digestive disorders, and a nationally recognized speaker. He has been seen and heard on ABC, NBC, and Fox as well as public radio and television. He was recently named one of Seattle's Top Doctors by Seattle Magazine.
His passion for being a doctor and solving digestive problems comes from a lifelong obsession with optimizing health. Having suffered from IBS as a young man, Dr. Wangen dedicated his life to solving this complex problem. He now trains other doctors at the IBS Treatment Center in the new specialty of IBS medicine. Since 2005 the IBS Treatment Center, with locations in both Seattle and Los Angeles, has successfully helped thousands of patients from around the country and the world end their digestive problems.
He can be followed on his blog, Facebook, and Twitter, all of which can be found at IBSTreatmentCenter.com.
---
Ronald M. Bazar, MBA
Sleep Secrets
Sleep Secrets: Fall Asleep Faster and Get a Great Night's Sleep
The Link Between Blue Light and Insomnia
Ronald M. Bazar is a Harvard MBA, natural health enthusiast and author. Ron spends his time writing, researching, gardening, swimming, kayaking, hiking and playing Ultimate Frisbee. He is a hobby craftsman who uses fallen trees to fashion wooden utensils and other art pieces. His books include Sleep Secrets: How to Fall Asleep Fast, Beat Fatigue and Insomnia and Get a Great Night's Sleep, Your Perfect Diet and The Prostate Health Diet.  He lives on an island off the coast of British Columbia, Canada.
---
Nature's Secrets with Dr. Susanne Bennett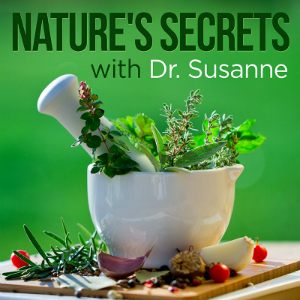 On this episode: The Power of L-Carnitine!
 

Nature's Secrets: Power of L-Carnitine
https://drsusanne.com/wp-content/uploads/2015/12/Fotosearch_k7325624.jpg
483
724
Dr Susanne
https://drsusanne.com/wp-content/uploads/2018/04/logo-sample-300x100.png
Dr Susanne
2015-12-11 16:02:23
2015-12-24 07:11:53
#84 Food Allergies and Sleep Secrets