Mary Heath
Get Your Life Back: Tips to Overcome Stress, Anxiety & Depression
Get Your Life Back: Tips to Overcome Stress, Anxiety, & Depression
Breathe and Relax: Simple Ways to Reduce Stress
As a Stress Management Consultant, Stress Counsellor, Life Coach and Therapist, Mary worked in Mental Health for almost 30 years helping patients and clients to overcome their stress, anxiety and depression. Embracing therapies such as Pranayama Yoga, EFT (Emotional Freedom Technique), CBT (Cognitive Behavioural Therapy), NLP (Neuro-Linguistic Programming) and Solution Focused Therapy she worked both on a one-to-one basis as well as delivering courses, workshops and seminars. She retired in 2010 and devoted her time to writing Get Your Life Back and her Breathe & Relax CD. Born in Lancashire near Liverpool she now lives in Solihull in the UK with her husband. She enjoys spending time with her family, reading and holidaying across the world.
Mary Heath's book is designed and structured in such a way that it leads the reader through a selection of therapies, skills and techniques from an eclectic mix of disciplines. Mary has based her unique and ground breaking book on her successes throughout her career. Writing, designing and delivering many hundreds of classes, courses and workshops for countless patients and clients suffering the ill effects of stress, anxiety and depression Mary discovered what were the most effective and beneficial therapies and techniques to bring about a full recovery. When working on a one-to-one basis Mary also found that just one technique or skill or therapy alone was not as effective as combining several different coping strategies chosen and tailored to suit individual needs. Here, in her innovative book, the reader will discover what works best for them with a pick and mix approach. The contents are varied and wide ranging. One day you will be learning how to control anxiety, the next discovering a new method of relaxation, and on another drawing up an effective plan to organize your day.
Get Your Life Back is meant to be read one day at a time, putting into practice the advice for that particular day. However, readers can obviously take as much time as they like, working through the course at their own pace and according to their own particular needs and circumstances.
---
Dr. Jane Bluestein
The Perfection Deception
Perfectionism: Debunking the All or Nothing Mindset
A dynamic and entertaining speaker, Dr. Bluestein has worked with thousands of educators, counselors, healthcare professionals, parents, childcare workers, and other community members world-wide. She has appeared internationally as a speaker and talk-show guest, including several appearances as a guest expert on CNN, National Public Radio and The Oprah Winfrey Show.
Dr. Jane Bluestein, Speaker, Presenter, Writer, Blogger, Podcaster, and Lifelong EducatorDr. Bluestein specializes in programs and resources geared to provide practical and meaningful information, training and hope in areas related to relationship building, effective instruction and guidance, and personal development. Much of her work focuses on interactions between adults and children, especially children at risk. Her down-to-earth speaking style, practicality, sense of humor, and numerous stories and examples make her ideas clear and accessible to her audiences.
Jane is an award-winning author whose books include Creating Emotionally Safe Schools; High School's Not Forever; 21st Century Discipline; Being a Successful Teacher; Parents in a Pressure Cooker; Parents, Teens, & Boundaries; The Parent's Little Book of Lists: Do's and Don'ts of Effective Parenting; Mentors, Masters, and Mrs. McGregor: Stories of Teachers Making a Difference; and Magic, Miracles & Synchronicity : A Journal of Gratitude and Awareness. Dr. Bluestein's latest books include The Win-Win Classroom, Becoming a Win-Win Teacher, and Managing 21st Century Classrooms.
Formerly a classroom teacher (in inner-city Pittsburgh, PA), crisis-intervention counselor, teacher training program coordinator, and volunteer with high-risk teens at a local Day Treatment Program, Dr. Bluestein currently heads Instructional Support Services, Inc., a consulting and resource firm in Albuquerque, New Mexico.
---
Nature's Secrets with Dr. Susanne Bennett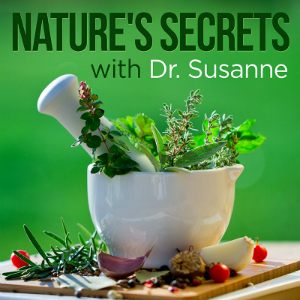 On this episode:
Tired of being Tired? Mighty Mito to the Rescue!
Nature's Secrets: Mighty Mitochondria to the Rescue
The importance of mitochondrial health for boundless energy, optimal vitality and a pain-free and trim body!
https://drsusanne.com/wp-content/uploads/2015/09/Fotosearch_k14401137.jpg
483
724
Dr Susanne
https://drsusanne.com/wp-content/uploads/2018/04/logo-sample-300x100.png
Dr Susanne
2015-09-14 08:47:16
2015-09-19 08:55:20
#75 Overcoming Stress, Anxiety, and Depression