Tziporah Kingsbury
Learning How to Breath to Enjoy Every Aspect of Life
Learning How to Breath to Enjoy Every Aspect of Life
Meet 'America's Love Guru'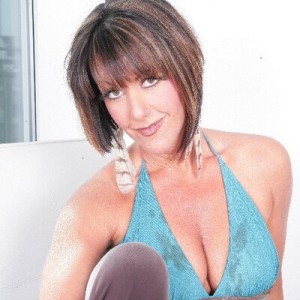 Tziporah will share how about how to live a wholistically intimate life and how to tap into your sexual power as a healing force. Her wisdom and training provides tools for cultivating interdependent relationships that thrive through empowering and compassionate communication.
Tziporah Kingsbury is a groundbreaking love and intimacy mentor who has created a unique practice that blends the spiritual, sexual, and sensual all in one. She has been an Integrated Breathwork Specialist for more than a decade.
Her roots are deep in yogic practice, creating pathways to spiritual and emotional health. She has decades of training in many disciplines including Integrated Breathwork, nutrition, yoga, cranial sacral therapy, dance therapy meditation, conscious communication, empathy development, neuro-linguistic programming (NLP), psycho-spiritual counseling, body science and conscious sexuality. Learn more here.
Dr. Anna Cabeca
The Secret and Science of a Larger than Life Sexual Desire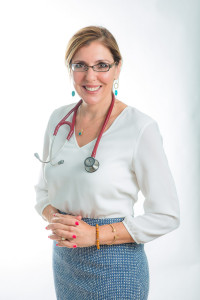 Find out how to re-ignite, re-unite and connect to your partner with a passion that you never had before! Dr. Cabeca discusses the differences between male and female sex drives and discuss the science behind desire.
Dr. Anna Cabeca is a board certified Gynecologist and Obstetrician, as well as board certified in Anti-Aging and Regenerative Medicine, an expert in Functional Medicine, and an expert in women's health. She specializes in bio-identical hormone replacement therapy and natural alternatives, successful menopause and age management medicine. Learn more here.
June Saruwatari

Behind The Clutter: Removing Emotional Clutter from Your Relationship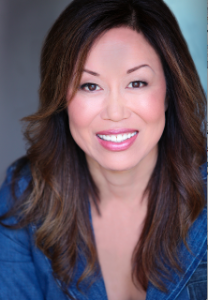 June will share with us many tips on organizing your life, making your dreams come true, changing your mindset and expecting miracles to enter your life, and how all this will help you feel centered and clutter free emotionally and physically. Her book, Behind the Clutter Truth.Love.Meaning.Purpose™ , delves into what is BEHIND the clutter–the layers of mental, spiritual and emotional "stuff" that tend to manifest in the form of physical clutter in our lives.
June Saruwatari is a lifestyle, business, & relationship coach, productivity & organizing consultant, inspirational speaker, and founder of The Organizing Maniac™. For nearly twenty years, her transformational approach of TruthLoveMeaningPurpose™ has helped hundreds of people declutter their minds, hearts, spaces, and stuff to create lives and businesses they love! The co-host of TLC's first season of Home Made Simple, June has appeared on The Nate Berkus Show and has contributed to publications such as Woman's Day, 31 Words to Create an Organized Life, and Practically Posh. You can pre-order the book here.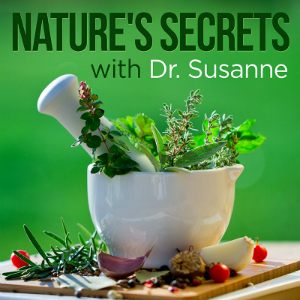 Nature's Secrets
Rev Up Your Love Connection with Natural Remedies
If your Valentine's Day "Sexpectations" fall flat this year, you don't have to wait until next year's holiday to rev up your love connection. The ability to truly enjoy sexual intimacy is so important in maintaining a healthy relationship.
On Nature's Secrets this week, Dr. Susanne will go through a variety of natural remedies are available that can help address low libido issues, erectile dysfunction and general sexual satisfaction.
https://drsusanne.com/wp-content/uploads/2015/02/Love-Connection.jpg
327
495
Dr Susanne
https://drsusanne.com/wp-content/uploads/2018/04/logo-sample-300x100.png
Dr Susanne
2015-02-15 20:10:27
2015-04-26 12:34:26
#46: Rev Up Your Love Connection