Dr. Jenny Hirshfeld-Cytron

Fertility-Related Stress, IVF and Yoga
Link Between Stress and Infertility
Can Yoga Solve Your Fertility Problems?
Dr. Hirshfeld-Cytron is board certified in both Obstetrics and Gynecology and Reproductive Endocrinology and Infertility and has been practicing medicine since 2004. She completed her Obstetrics and Gynecology residency at University of Chicago, and then completed her three-year fellowship in Reproductive Endocrinology and Infertility at Northwestern. Dr. Hirshfeld-Cytron's professional interests include fertility preservation, which involves preserving fertility for women facing diseases of which treatment could impair ovarian function, as well as women choosing to delay fertility for social or personal reasons. Dr. Hirshfeld-Cytron is well published in the areas of fertility preservation and cost analysis of fertility therapies. Dr. Hirshfeld-Cytron's personal practice philosophy stems not only from her clinical expertise, but from her experience as a woman and a mother. She understands the importance of individualized, comprehensive infertility care.
Beth Heller
Beth Heller is the Co-Founder and Co-Director of Pulling Down the Moon, Inc., Integrative Care for Fertility (ICF ™). Beth earned her Master's Degree in Human Nutrition and Dietetics in 1999 and prior to founding PDtM. She saw firsthand the powerful connection between mind and body during her work as a Nutrition Researcher for the Women's Walking Program, a large National Institutes of Health-funded study that examined the impact of walking exercise on the physical, mental and spiritual well-being of menopausal women. Beth began practicing yoga in 1998 and soon thereafter, her periods, which had been absent for four years, returned without change to her diet, body composition or exercise levels. Beth is a member of the International Association of Yoga Therapists and the American Society for Reproductive Medicine. She teaches yoga in classes and in one-on-one instruction throughout the Chicago-land area and is a creator, co-director and teacher for Pulling Down the Moon, Yoga for Fertility.
---
Nature's Secrets with Dr. Susanne Bennett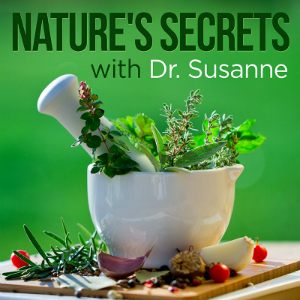 On this episode:
Fatigue and Foggy?
Formaldehyde toxicity may be the culprit!
Nature's Secrets: Formaldehyde Toxicity
https://drsusanne.com/wp-content/uploads/2015/11/Fotosearch_k14513668.jpg
483
724
Dr Susanne
https://drsusanne.com/wp-content/uploads/2018/04/logo-sample-300x100.png
Dr Susanne
2015-11-24 10:54:24
2015-12-12 16:29:05
#83 Fertility-related Stress and the Health Effects of Stress