William Sears, MD

The Inflammation Solution
The Inflammation Solution: When Everything Works and Nothing Hurts
Fight Disease with the 6-S Anti-Inflammatory Diet
William Sears, M.D., is one of America's most trusted physicians. He has served as clinical associate professor at the University of Toronto, University of Southern California, University of Southern California School of Medicine, and University of California, Irvine. Together with his wife, Martha Sears, RN, Dr. Sears has written 42 books on parenting, family health, and healthy aging. His www.AskDrSears.com website is one of the most popular health and parenting sites. His contribution to family health was feature on the cover of TIME Magazine in May 2012. He practices and lives with his family in Southern California.
---
Pamela D. Wilson, MS, BS/BA, CG, CSA
Care for the Cancer Caregiver
Caring for Aging Parents: Tips to Make a Smooth
The Caregiving Trap: Ultimate Guidebook for Giving & Receiving Care
Pamela D. Wilson, MS, BS/BA, CG, CSA, Certified Senior Advisor specializes in working with family and professional caregivers to navigate healthcare and aging concerns. Wilson, an expert in the field of caregiving, has personally helped thousands of family and professional caregivers since 2000 in her career as an advocate, a care navigator, and an educator. Through her company, The Care Navigator, she is an advocate and service provider in the roles of guardian, power of attorney, care manager, and transition specialist. She was producer and host of The Caring Generation®, from 2009 to 2011, an educational radio program for caregivers on 630 KHOW-AM.  In addition to her work at the Care Navigator, Pamela gives back to the community by serving as chairperson of the Community Ethics Committee in Denver, Colorado.
Her new book, The Caregiving Trap: Solutions for Life's Unexpected Changes, will be available on October 6, 2015 through all major bookstores as well as on PamelaDWilson.com.
---
Nature's Secrets with Dr. Susanne Bennett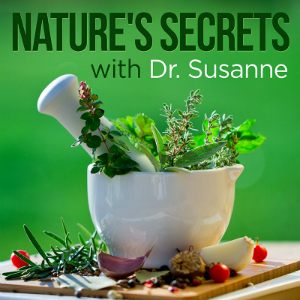 On this episode:
Introduction to Methylation: How to Hack Your Genes Naturally
Nature's Secrets: How to Hack Your Genes Naturally
https://drsusanne.com/wp-content/uploads/2015/10/Fotosearch_k25384104.jpg
483
724
Dr Susanne
https://drsusanne.com/wp-content/uploads/2018/04/logo-sample-300x100.png
Dr Susanne
2015-10-18 16:11:10
2015-10-26 09:19:30
#80 The Inflammation Solution and the Cancer Caregiver