My Mission and Background
Hi there, I'm Dr. Susanne Bennett! I'm an internationally recognized natural and integrative medicine expert specializing in the fields of allergies, clinical nutrition, methylgenetics and anti-aging medicine.
I'm the founder of the Wellness for Life Center in Santa Monica, California, and over almost three decades of clinical practice, I've successfully treated thousands of patients suffering from allergies and chronic illnesses like headaches and migraines, digestive issues, autoimmune disorders, join and muscle pain, brain fog and chronic fatigue due to EBV infections and mold toxicity.
My unique approach to helping my patients to heal is to first identify the root cause of their illness (a critical step that is so often overlooked in our medical system today) and then to develop a personalized path to healing in order to get my patients back to their natural state of balance, using a combination of diet and lifestyle improvements, energetic modalities, nutritional supplementation, and follow up visits to monitor and guide their progress. I treat patients in person at my office in Santa Monica and also work with patients globally by phone, Skype or Facetime.
I earned a Bachelor of Science degree from UCLA majoring in Kinesiology, followed by a Doctorate degree,  with a Summa Cum Laude in Chiropractic Medicine. And for many years, I had a fulfilling career as a Chiropractic Sports Physician.
My interest in treating allergies naturally came after literally fighting for my son Cody's life over twenty years ago. As an infant, he developed life threatening allergic symptoms to most of the foods I attempted to feed him, and from environmental toxicants such as mold and air pollutants. We seeked so many different doctors to help him heal, all to little to no avail. It wasn't until I discovered Environmental Medicine and NAET (Nambudripad Allergy Elimination Technique) that Cody was finally able to heal – what a miracle! Shortly after, I became certified in NAET along with many other alternative health therapies which I continue to use in my practice today.
---
Spreading Goodness Far and Wide
I'm passionately dedicated to educating my health community about ways that they can live their most healthy, vibrant life, so I host the Wellness for Life radio show on on RadioMD and iHeart Radio with new episodes posted to my website weekly. I use the radio show as an opportunity to interview health experts in many different fields on the latest health strategies. I also post fresh content to my blog regularly to keep you up to date on my latest health discoveries and advice to help you start feeling better today!
I'm the author of the #1 International Best Seller, Mighty Mito- Power Up Your Mitochondria for Boundless Energy, Laser Sharp Mental Focus and a Powerful Vibrant Body and The 7 Day Allergy Makeover.
I'm also the founder of PURIGENEX, a skincare company created based on my philosophy that "healthy skin leads to better health", and cofounder of Blossom skincare company, which offers an all natural line of allergy sensitive, cruelty free skincare products for young people.
---
Giving Back
I'm passionate about ocean conservation and other environmental sustainability issues, so I donate a percentage of proceeds from my online sales to benefit a few of my favorite organizations that are doing good in the world – Natural Resources Defense Council (NRDC), Ocean Conservancy, and Nature Conservancy. I'm an active supporter of the Natural Resources Defense Council (NRDC) and I serve as the Ocean Conservancy's international coastal cleanup coordinator for Baja, Mexico.
---
Join Me in Vibrant Health!
I'd love for you to be a part of my health community by signing up to receive my periodic email newsletters, which I send out whenever I've posted fresh content for you to check out or when I have exciting news to share with you.
If you're interested in becoming a new patient, call my office at (310) 315-1514 or email my assistant here.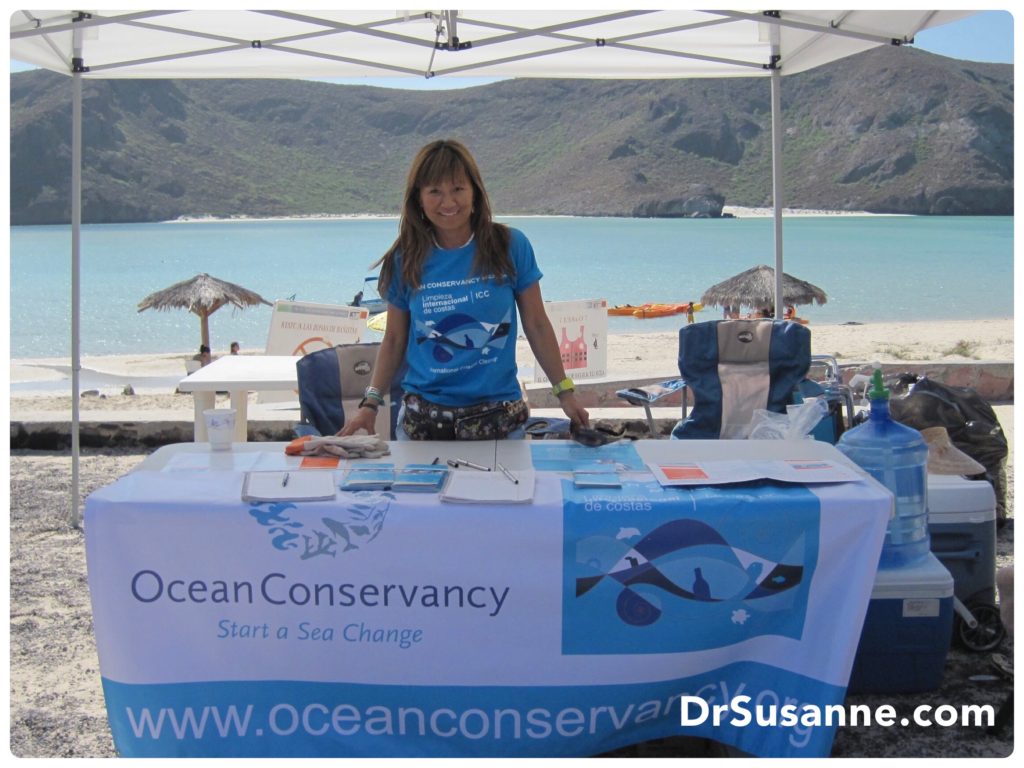 I've long served as the Baja Head Coordinator for beach clean ups with Ocean Conservancy.
I brought hundreds of the local children and adults to clean up Balandra Beach,
considered one of the most beautiful beaches in all of Mexico and the world!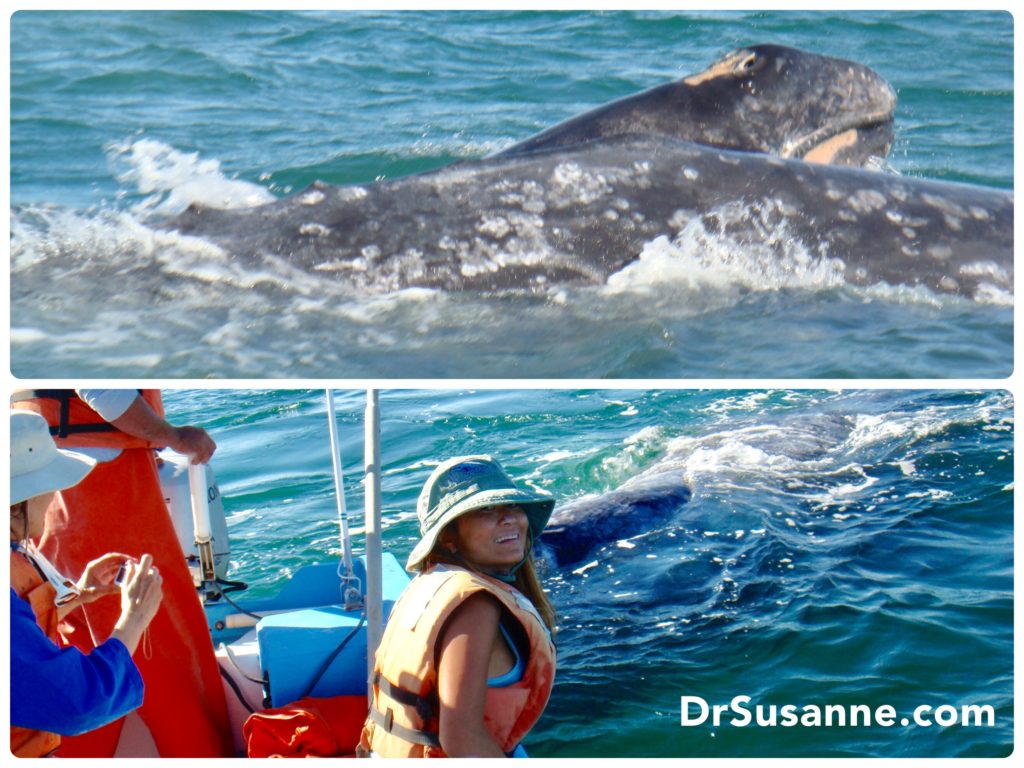 Me at the San Ignacio Laguna with the NRDC Executive Director and 16 other scientists and advocates
learning more about the gray whale natural nursery and how to improve the conservation of the area.
One of the best experiences of my life!