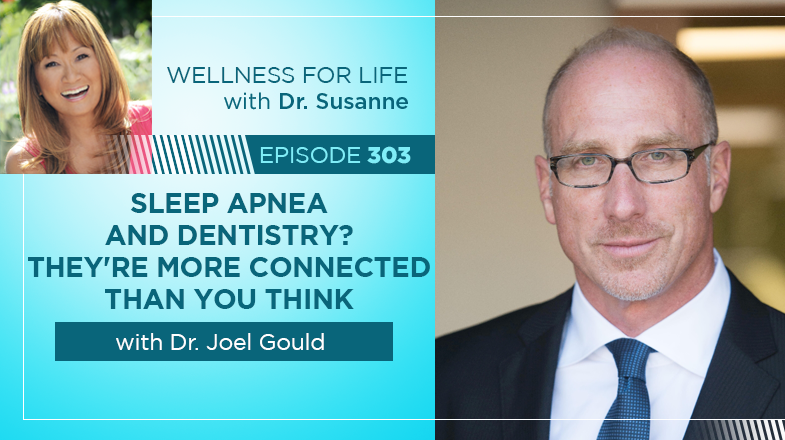 Sleep Apnea and Dentistry: They're More Connected than you Think
Dr. Joel Gould has been practicing in Southern California since 2001. His General and Cosmetic Dental Practices treat patients of all ages and offer a broad range of treatments. Dr. Gould gained experience in pediatric dentistry, geriatrics and hospital dentistry in Vancouver Canada for 10 years before moving to the Los Angeles area.
Dr. Gould has been treating obstructive sleep apnea in Manhattan Beach for several years before he was diagnosed with sleep apnea in 2015 himself. His research into the underlying cause of this strange new disease led him to create his new "Sleep Restoration Program" designed to change the public's perception of the ever-growing epidemic of insomnia and sleep apnea. His new book "The Modern Epidemic" describes a new organic health paradigm regarding treating autoimmune disease and chronic illness organically without pharmaceutical medications. The program focusses on sleep as an antiaging, and natural regeneration. His ultimate goal is to transform the world of insomnia, snoring and sleep apnea with his unique sleep restoration program. Dr. Gould strongly feels that sleep disorders are both reversible and preventable, which opposes what is commonly accepted in medicine.
In his new podcast "Revolution Radio", Dr. Gould features the leading cutting- edge experts, and disruptive natural options, instead of focusing on big pharma's medications. His simple and common-sense health and behavior modifications are the "cure", to the Modern Epidemic, called "Tribal Life". Dr. Gould's merger of the scientific, and common-sense concepts treats illness from a "Wholistic" perspective. The focus is on evolutionary science, and ancestral behaviors, emulating hunter gatherers behaviors in the modern world.
Thank you for listening to my recent interview. My team has created three guides to help you detox your home. Each reference guide focuses on a different room in your home. I also have some surprise gifts for you.
Guest's WEBSITE: https://modernhuntergatherers.com/
Instagram: https://www.instagram.com/modern_hunter_gatherers/
https://www.modernamericandentistry.com/
https://drsusanne.com/wp-content/uploads/2019/02/gregory-pappas-734927-unsplash.jpg
267
400
Dr Susanne
https://drsusanne.com/wp-content/uploads/2018/04/logo-sample-300x100.png
Dr Susanne
2020-07-17 09:50:05
2020-07-25 09:57:51
#303 Sleep Apnea and Dentistry? They're More Connected Than You Think