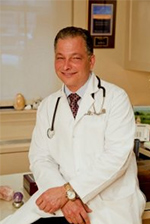 Mitchell L. Gaynor, M.D.
Change Your Genetic Destiny with
The Gene Therapy Plan
Is Our Genetic Blueprint A Conspiracy Theory?
Foods That Fight Genetic Disease
From Dr. Mitchell Gaynor, a renowned oncologist and pioneer in integrative medicine, comes a revolutionary approach to healing at the genetic level: preventing cancer, heart disease, and diabetes; increasing brain function; and reversing habits that lead to obesity and premature aging.
Mitchell Gaynor, M.D. is the founder and president of Gaynor Wellness and a clinical assistant professor of medicine at Weill-Cornell Medical College with more than twenty-five years of experience treating patients. His work has been featured in The New York Times and he has appeared on many national television programs, including Good Morning America, The Dr. Oz Show, and The Martha Stewart Show. He lives in New York City.
While conventional medicine focuses on treating symptoms with prescription drugs, Dr. Mitchell Gaynor's pathbreaking plan goes straight to the most fundamental level: our DNA. We cannot alter the genes we are born with, but we can change how they are expressed over the course of our lives through targeted foods and supplements. The Gene Therapy Plan presents clear and evidence-based approaches to diet, including juices, recipes, and menus. Empowering and informative, with inspiring stories from Dr. Gaynor's decades of clinical practice, this forward-looking book by the author of Nurture Nature, Nurture Health puts our genetic destiny back into our own hands.
Contrary to popular belief, our genetic history does not spell out our destiny. We all know that we inherit half of our genes from each parent, but most of us don't realize that the expression of these genes changes over our lifetimes—and that by eating targeted, healthy foods and making smart lifestyle choices, we can actually alter our genetic blueprints and significantly reduce our risk of developing serious health problems like cancer, heart disease, and diabetes and reverse habits that lead to obesity and premature aging. The Gene Therapy Plan makes this science accessible to readers everywhere. This is the future of medicine, and Dr. Gaynor gives readers access to the tools they need to put these new discoveries into practice.
The medical community is abuzz about this book—Deepak Chopra, Dr. Mark Hyman, Dr. Sheldon Marc Feldman, Dr. William Li, Dr. Christiane Northrup, Dr. Mimi Guarneri, and Devra Davis have all praised the book, and Dr. Mehmet Oz wrote the foreword. The results Dr. Gaynor has achieved with his patients are nothing short of remarkable.
---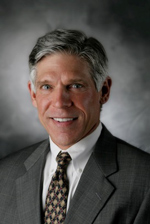 Paul M. Parker, M.D.
Skin Cancer and the Effects of Sun on the Skin
The Fight Against Skin Cancer
Dr. Parker is the Medical Director of the Parker Center for Plastic Surgery in Paramus, NJ. He is board certified by the American Board of Plastic Surgery and holds a certificate of advanced education in cosmetic surgery. He is a Fellow of the American College of Surgeons and an active member of the American Society of Plastic Surgeons, the American Society for Aesthetic Plastic Surgery, the Northeastern Society of Plastic Surgeons, the American Society for Laser Medicine and Surgery, and the New Jersey Society of Plastic Surgeons.
---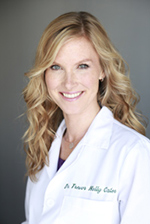 Dr. Trevor Cates
Tips for Achieving Glowing Skin and Vibrant Health
Glowing Skin No Matter What Your Age
Dr. Trevor Cates was the first woman licensed as a naturopathic doctor in the state of California and was appointed by former Governor Arnold Schwarzenegger to California's Bureau of Naturopathic Medicine Advisory Council. Also known as "The Spa Dr.," Dr. Cates sees patients at world-renowned spas and in her Park City, Utah private practice with a focus on anti-aging, hormone balance and glowing skin. She has a regular iTunes podcast called THE SPA DR: Secrets to Smart, Sexy and Strong and an upcoming Glowing Skin Summit (April 27 – May 4, 2015). www.DrTrevorCates.com
---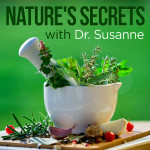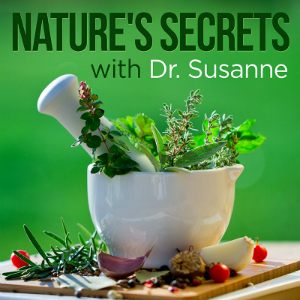 Nature's Secrets with Dr. Susanne Bennett:
Nature's Secrets: Non-Toxic Skin Protection
Before stepping outside, we want to be mindful about sun protection, and should apply a formula that protects our skin and children's delicate skin.
On Nature's Secrets, Dr. Susanne will talk about the differences between sunscreen and sunblock, and which one is the safest and least toxic as well as other natural sun protection strategies!
https://drsusanne.com/wp-content/uploads/2015/04/Skin-Protection.jpg
327
495
Dr Susanne
https://drsusanne.com/wp-content/uploads/2018/04/logo-sample-300x100.png
Dr Susanne
2015-04-26 09:28:23
2015-05-02 10:10:28
#54 Achieving Glowing Skin and Your Genetic Destiny