In my last blog post, I talked about a little known health issue called Pyrrole Disorder which tends to be genetic and often results in severe zinc and vitamin B6 deficiencies.
Both my son Cody and I tested positive for this disorder, so we supplement with zinc and B6 to avoid any issues like anxiety from popping up, which can be caused by zinc and B6 deficiencies.
Anxiety comes in many forms and can have many causes and contributing factors, like chronic stress, trauma, nutrient deficiencies (especially zinc and B6), and lack of sleep. But there's hope, because anxiety is easily treated at home with some key lifestyle strategies.
So today I'm sharing my 5 best tips and strategies for preventing and treating any form of anxiety naturally.
5 Natural Anxiety Soothers
Aim to incorporate at least 1 or 2 of these strategies into your daily routine. First thing in the morning is easy to remember and helps to set you up for a fantastic (and anxiety-free) day!
Practice Meditation – You've probably heard all about the endless benefits of practicing meditation, things like increased productivity, better focus, better sleep, and less stress. And let's be sure to include anti-anxiety in that list, because a regular meditation practice is one of the best ways to prevent and manage any type of anxiety.
If you're new to meditation, it may be helpful to start with some guided meditation audios, videos, or in-person classes in until you get comfortable practicing on your own, or you can continue practicing guided meditation if you prefer. It's just as effective either way, as long as you practice daily!
I created a set of three guided meditation audios for my patients and students – one for morning, one for afternoon and one for evening.
The morning and afternoon guided meditations are to optimize your energy level, mental focus and resiliency throughout the day. The evening one is to activate the parasympathetic system at bedtime, to wind down and go into a deep sleep state. Most people who use the evening meditation fall asleep quickly while they're still listening to it!
Meditation really helps to clear your thoughts and feelings, calming the monkey mind and soothing away tension, stress or anxiety. I highly recommend making meditation a priority in your life and experiencing the difference for yourself.
Tickle Your Vagus Nerve With Laughter – Laughter's many benefits have been proven in multiple studies, and decreasing anxiety is definitely one of the best perks of having a good chuckle.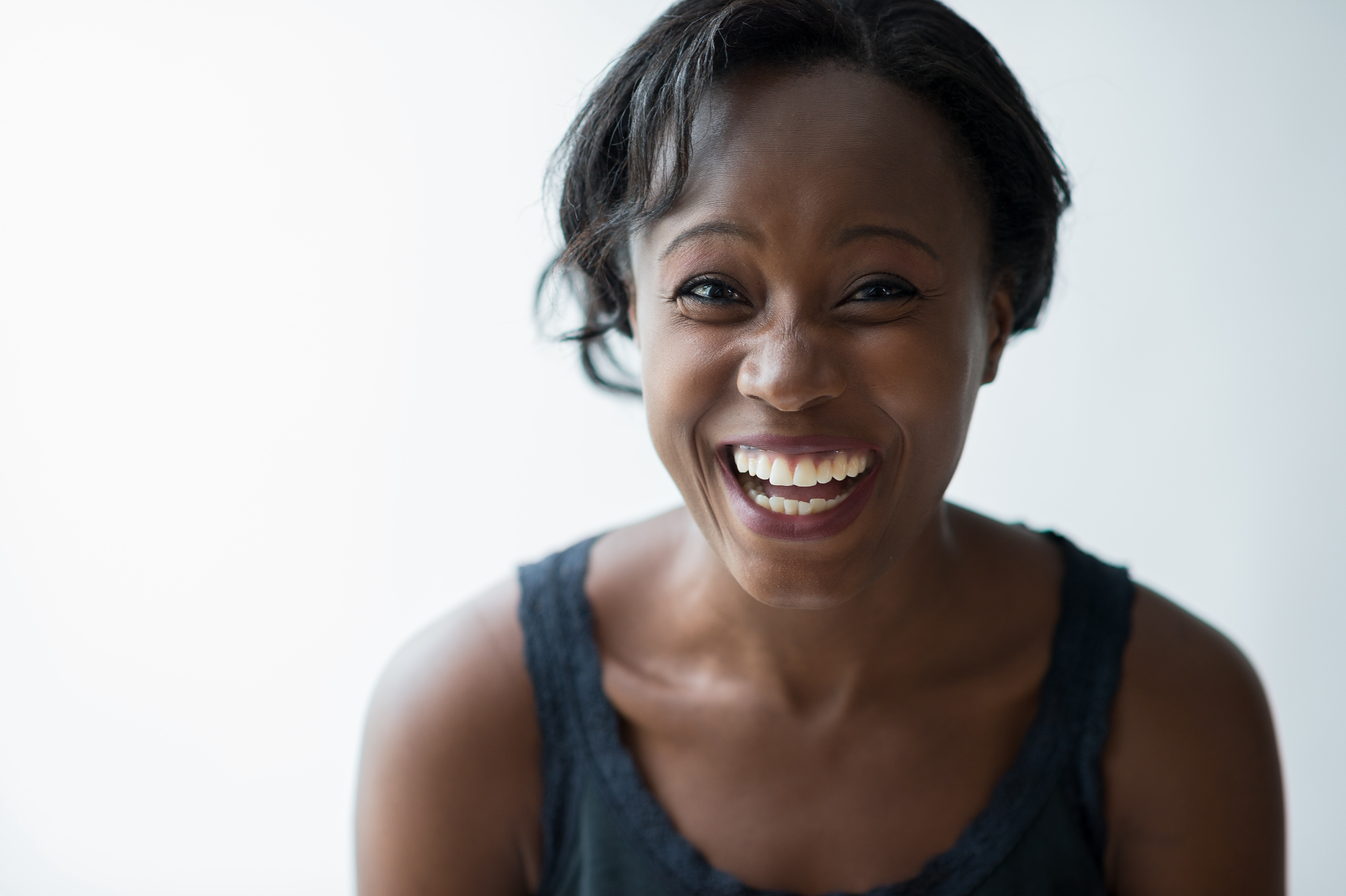 Can you believe that the average child laughs about 200-300 times PER DAY!? But the average adult? A wimpy handful of times per day. So we're missing out on an incredibly fun and easy way to be healthier and happier here!
One of the reasons that laughing frequently can help to prevent and reduce anxiety is because it stimulates our vagus nerve in the back of our throat and diaphragm, which also connects to all of our critical organs (including the brain, gut, heart, lungs and liver!)
Vagal nerve stimulation restores the parasympathetic tone, and helps to ensure proper functioning of each organ, so it's super important to have optimal vagal nerve function.  
But unfortunately, due to our modern lifestyles with chronic stress, lack of sleep, and poor nutrition, most of us are running on high alert throughout the day, and ends up creating an imbalance between the sympathetic (fight/flight) and parasympathetic (relax/rest) nervous system. When this happens, a slew of unpleasant symptoms and diseases can easily follow.
Luckily, science has discovered some simple ways to help tone up your vagus nerve, and laughter is at the top of that list for me! Laughing also increases blood flow and feel-good endorphins in the brain. Check out my recent laughing exercise video on Instagram here and try it for yourself today and every day!
Supplement with Glycine – Glycine is an amino acid found in collagen that acts as a balm for the central nervous system. It can help with generalized, low-level anxiety and can also be used to relieve panic attacks in real time when they strike.
Glycine may just be my #1 favorite anti-anxiety supplement of all time! I recommend starting with 500 mg twice daily and then increase the dose up to 2-3,000 mg per day.
GABA/L-Theanine Topical Cream – The natural inhibitor and anxiety reliever neurotransmitter GABA (gamma amino-butyric acid) and the amino acid L-Theanine found in green tea, also help immensely in soothing a frazzled brain and nervous system.
Supplementing with GABA can even help to stop a panic attack in its tracks. I personally use this This topical cream by Xymogen before going on stage or TV show, as it sure cuts my fears down quickly! This product is sold only to physicians, so if it's something you want to try, just email us at help@drsusanne.com.
Vitamin B6 and Zinc Supplements – Deficiencies in Zinc and Vitamin B6 is a common condition and also found in people who have pyroluria, a genetic condition as discussed in my previous blog. And a common symptom of these deficiencies is a feeling of overwhelm and anxiety. But taking these two micronutrients together as supplements can easily correct any deficiencies and prevent or eliminate anxiety.
Start with 15mg twice a day for zinc and 20 mg twice a day for B6.
There's no need to suffer needlessly with anxiety any longer. Start to work a few of these strategies into your daily life and within a few days to a few weeks, you'll be amazed at the difference that simple natural interventions can make!
To your most vibrant life,
Dr. Susanne
P.S. Follow me on Instagram for my ultimate wellness tips and strategies delivered on the regular, along with my travels and adventures!
https://drsusanne.com/wp-content/uploads/2018/12/jared-rice-388260-unsplash-e1549904670485.jpg
465
400
Dr Susanne
https://drsusanne.com/wp-content/uploads/2018/04/logo-sample-300x100.png
Dr Susanne
2018-12-12 12:00:22
2018-12-12 10:20:38
5 Natural Anxiety Soothers