Justin and Le-Anne Noble
Your Child's Body: How to Teach Your Child about Their Body 101
Your Child's Body 101: Teach Your Kids to Build Positive Body Image
Justin Noble is a certified nutrition coach, children's book author, and long time lover of children's stories. Raised in the Texas Hill Country, Justin relocated to New York City where he was inspired with the idea behind the
My Body Village
series
,
co-created with wife Le-Anne.
Le-Anne Noble has a BA in creative writing and a BA in theatre performance from Western Michigan University, and received her MFA in acting from the University of Florida. She's been acting since the age of 5, making her professional debut at the young age of 11. She has worked professionally in children's entertainment for over a decade.
The Nobles spent their honeymoon year teaching English to children in Asia and currently live in Los Angeles, CA.
Learn more about Le-Anne and Justin Noble at www.MyBodyVillage.com and connect on Twitter, Facebook and Pinterest.
My Body Village: Artie's Party Featuring The Vita-Men! is available on www.MyBodyVillage.com, Amazon and, coming soon, Steven the Stomach.
---
Joelle Casteix
How to Prevent Your Child from Being Bullied
How to Prevent Your Child from Being Bullied
Joelle Casteix, the leading national expert on the prevention of child sex abuse and cover-up, was fifteen when she was victimized by her teacher.
In the years since, she has worked with more than 1,000 adult victims of child sex crimes across the globe. Her expertise includes an in-depth understanding and recognition of patterns of abuse, predatory behaviors, grooming, prevention, institutional disregard, and criminal cover-up. Since 2003, Joelle has been the volunteer Western Regional Director of SNAP, the Survivors Network of those Abused by Priests and has traveled the world exposing abusers, helping victims get healing, justice and accountability, and researching predatory abuse patterns in institutions. Her new book, The Well-Armored Child: A Parent's Guide to Preventing Sexual Abuse, hits bookstores on September 15, 2015.
A former journalist, educator, and public relations professional, Joelle Casteix has taken her own experience as a victim of child sex crimes and devoted her career to exposing abuse, advocating on behalf of survivors, and spreading abuse prevention strategies for parents and communities. She has presented to hundreds of audiences all over the world, including on the TEDx stage, on subjects such as abuse prevention, victim outreach, victims' rights in the civil justice system, and parenting safer children. She is a regular speaker for the National Center for Victims of Crime, the Institute on Violence, Abuse and Trauma and The Survivors Network of those Abused by Priests.
Casteix's blog, The Worthy Adversary, is one of the leading sources for information and commentary on child sexual abuse prevention and exposure. She graduated from the University of California, Santa Barbara, and completed graduate work in education at the University of Colorado, Denver. A wanna-be ski bum, she lives in southern California with her husband and young son.
---
Michele Kambolis
Generation Stressed
Michele skillfully combines her knowledge of Conscious Parenting and Neuroscience into her speaking events for a unique presentation that always leaves her audience walking away with motivational tools for change.
Michele Kambolis, MA, is a Child and Family Therapist. She is the founder of Chi Kids, and writes a national parenting column called "Parent Traps" for the Vancouver Sun and other Postmedia newspapers. Her new book, Generation Stressed: Play-Based Tools to Help Your Child Overcome Anxiety, has been endorsed by leading psychologists around the world. It revolutionizes the way we parent ourselves and our children.
Michele has contributed to or been featured in media outlets such as Huffington Post Live, FOX 5 News, Canada AM, Sirius Satellite Radio, Global News, CTV and many more. She is a keynote speaker at conferences and workshops around the world.
---
June Silny
The Ever Present Generation Gap
The Ever Present Generation Gap
June is a personal excellence coach and writer. Her recent article, "20 Things To Remember If You Love Someone Who Has ADD," was a viral sensation with over 2 million shares. June writes about her life with ADHD on her website-
http://junesilny.com
. Read more on how she teaches people to stress less, sleep better, stop fighting, and love more.
---
Nature's Secrets with Dr. Susanne Bennett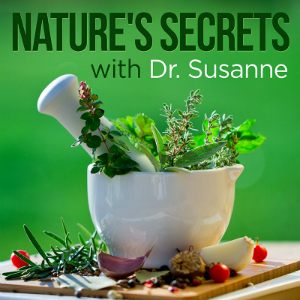 July 17th: Dr. Susanne will discuss NATURAL Teen Health including sleep and hormone fluctuations.
Nature's Secrets: Natural Options for Teen Health