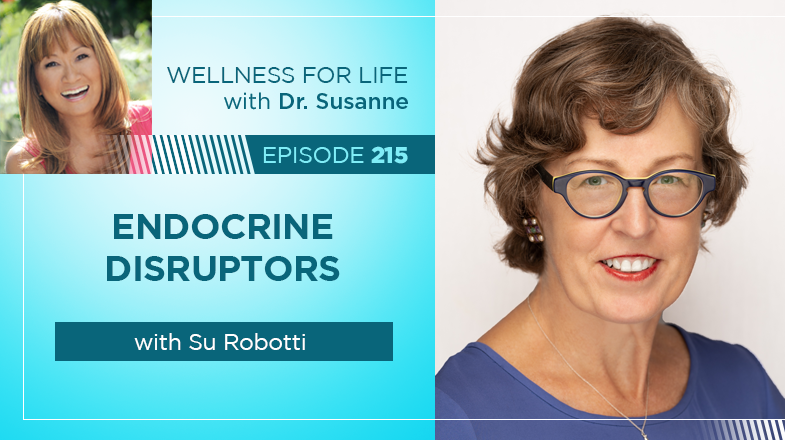 Suzanne Robotti is founder and president of MedShadow Foundation and serves on the  FDA Drug Safety and Risk Management Advisory Committee as the Consumer Representative. Su is also the Executive Director for DES Action USA.
Two major health issues drove Su to become engaged in health and patient advocacy.

Robotti's mother, like millions of other women in the 1950s and 1960s, took the prescription drug DES (diethylstilbestrol), the world's first endocrine disruptor (a synthetic estrogen). DES was given to women in pregnancy based on an inadequately tested theory that increasing estrogen levels in the body would prevent miscarriages and premature labor.

The drug was widely used despite earlier publication of a study that linked DES to reproductive organ malformation and even cancer.

DES was eventually taken off the market in 1971.

When Robotti reached childbearing age herself, she discovered she was infertile due to DES exposure.

Learning that she was infertile pushed her to join DES Action USA, a patient advocacy group.

In 2010, her son's physician prescribed Ritalin for his ADD, but was unable to explain the medication's side effects. This prompted concern about the long-term effects of this stimulant on her son's developing brain.

These two personal experiences with side effects and long term effects of medicine prompted Robotti to form MedShadow Foundation as a means of bringing the issue of medication side effects into the public discourse.

In 2015, DES Action USA joined MedShadow Foundation after 30+ years as one of the most effective grass roots education and advocacy groups ever. DES Action's work continues as Robotti serves as executive director for the membership organization.
In addition to MedShadow, Robotti serves on the board of directors of New York City Community Board 7, the advisory board of Pace University's Masters in Publishing program and is a trustee of Springfield College. Prior to founding MedShadow Foundation, she had a successful publishing industry career as founder first of Cradle Publishing and, later, Baby Publishing LLC which she later sold to Gruner+Jahr Bertelsmann.
She holds a Bachelor of Arts degree in Communications from the University of Maryland at College Park. Robotti has been honored for her extensive contributions to community service from The President's Council on Service and Civic Participation.
https://drsusanne.com/wp-content/uploads/2018/12/Fotosearch_k26708070.jpg
483
724
Dr Susanne
https://drsusanne.com/wp-content/uploads/2018/04/logo-sample-300x100.png
Dr Susanne
2018-11-16 09:09:14
2018-12-08 09:27:04
#215 Endocrine Disruptors