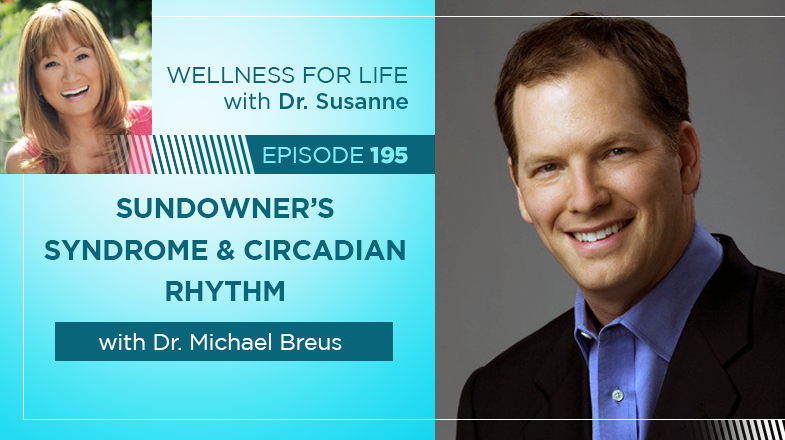 Sundowner's Syndrome & Circadian Rhythm
Michael J. Breus, Ph.D., is a Clinical Psychologist and both a Diplomate of the American Board of Sleep Medicine and a Fellow of The American Academy of Sleep Medicine. He was one of the youngest people to have passed the Board at age 31 and, with a specialty in Sleep Disorders, is one of only 163 psychologists in the world with his credentials and distinction. Dr. Breus is on the clinical advisory board of The Dr. Oz Show and is a regular contributor on the show (30+ times).
Dr. Breus is the author of the soon to be published (September 2016) The Power of When, a ground-breaking bio-hacking book proving that there is a perfect time to do everything, based on your hidden biological chronotype. Dr. Breus gives the reader the exact perfect time to have sex, run, a mile, eat a cheeseburger, ask your boss for a raise and much more. Dr. Breus has been in private practice for 16 years and recently relocated his practice to Los Angeles.
https://drsusanne.com/wp-content/uploads/2018/06/Fotosearch_k49983199.jpg
443
788
Dr Susanne
https://drsusanne.com/wp-content/uploads/2018/04/logo-sample-300x100.png
Dr Susanne
2018-06-22 08:40:56
2018-07-12 08:59:00
#195 Sundowner's Syndrome & Circadian Rhythm