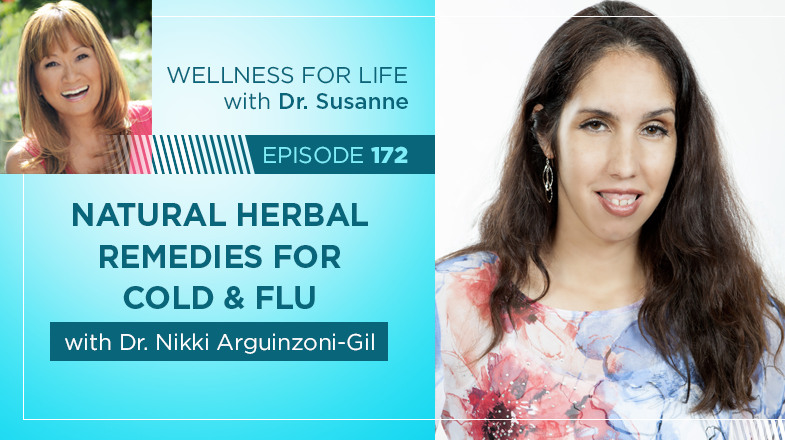 Natural Herbal Remedies for Cold & Flu
Dr. Nikki Arguinzoni-Gil is a licensed Doctor of Naturopathic Medicine in California. Dr. Nikki graduated from Seattle University with a Bachelor's of Science degree in Pre-medicine/General Science and minors in Biology, Chemistry, and Psychology. She later attended world renowned, Bastyr University, where she obtained her Doctorate in Naturopathic Medicine
Dr. Nikki has done extensive work in several areas of healthcare including gastrointestinal conditions, autoimmunes conditions, hormone health, women's health and more. Dr. Nikki takes special interest in working with patients who have had their cases labeled as "difficult", putting together the pieces of the puzzle to get to the heart and ultimately remove the cause.
Dr. Nikki has spent many years traveling overseas to places like Cambridge and London, England giving talks on medical topics such as infertility, HIV, cardiovascular disease and networking with other practitioners. She has spent much time traveling through European and Asian countries learning about practices and views on healing and medicine. She feels that learning about different realms of medicine and lifestyles through people of different cultures provides her the means of better connecting with her patients.
Dr. Nikki is committed to providing a well-rounded approach to her patient's care that is supportive of their personal healing journey and is both informative and empowering to them.
https://drsusanne.com/wp-content/uploads/2018/01/Fotosearch_k17250512.jpg
538
649
Dr Susanne
https://drsusanne.com/wp-content/uploads/2018/04/logo-sample-300x100.png
Dr Susanne
2018-01-19 11:13:59
2018-01-19 13:03:48
#172 Natural Herbal Remedies for Cold & Flu